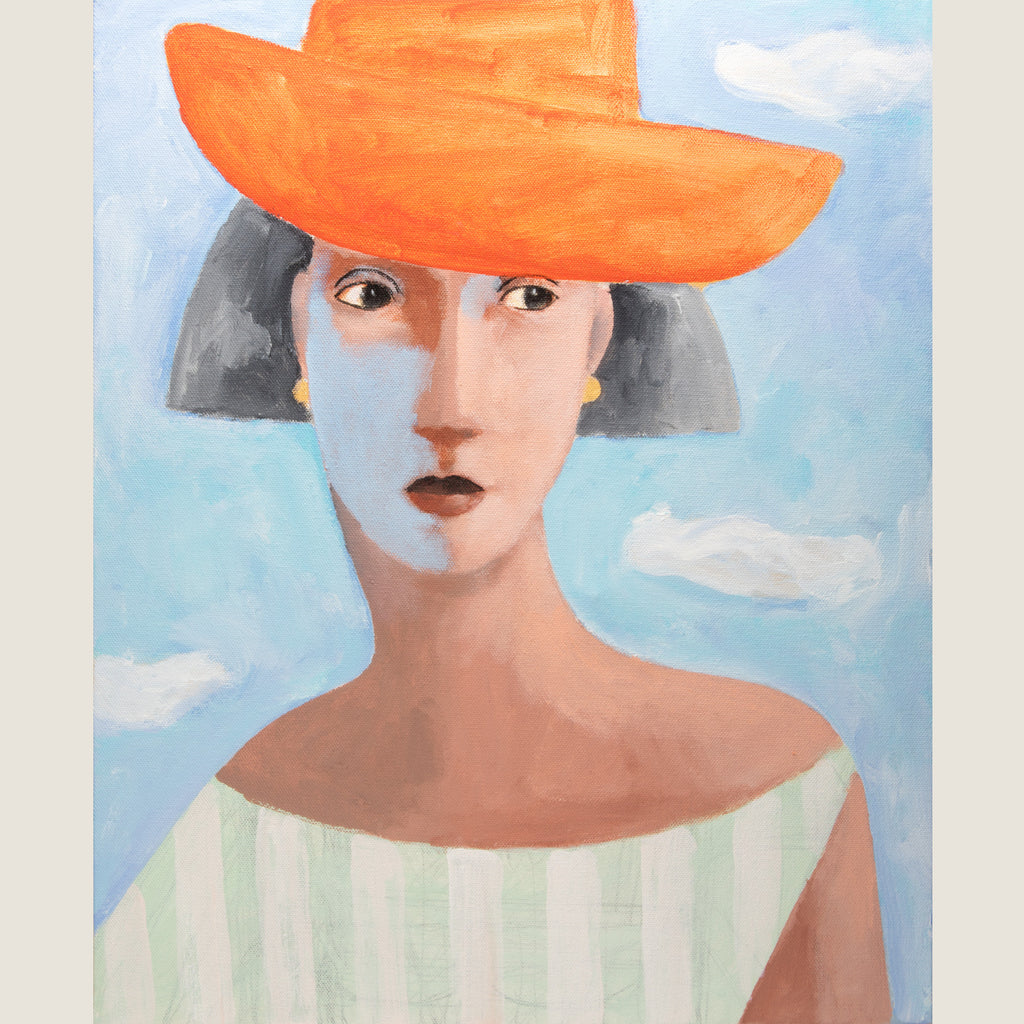 Josephine at the Shore by Michael Manwaring
Original acrylic on canvas by one of our artists-in-residence, Michael Manwaring. This wonderful piece can also be sold as a limited edition (25), signed giclé print. Please inquire.
Dimensions:
Unframed: 16" x 12" x 1"
About Michael:
Michael Manwaring was a San Francisco-based Graphic Designer for forty years. Some of his projects included a history walk for the City of San Jose; an interpretive signage project for the San Francisco Art Commission that combines poetry, cultural and natural history on The Embarcadero Promenade, a two and one-half mile section of the San Francisco waterfront; and, environmental graphics, color and retail design for the HP Pavilion. He was profiled in Time Magazine, and his work was featured in the first exhibition of graphic design at the San Francisco Museum of Modern Art, In the Public Eye: the work of four graphic designers. In 1997, the Society for Environmental Graphic Design elected Michael a Fellow, and named him one of the 25 most important people in the field of environmental graphic design. In 2000, Michael received the Allied Professions Award of Excellence from the California Council of the American Institute of Architects.
Michael has taught at the College of Environmental Design UC Berkeley, Kent State University, and was an Adjunct Professor of Design at the California College of the Arts in San Francisco from 1976 to 2001. From 1991 to 1993, he co-developed and taught, with Suzanne Lacy, Dean of Fine Arts, City as Surface, an interdisciplinary course for artists, architects and graphic designers. In early 2006, Michael relocated to Portland Oregon, where he concentrates on painting and sculpture.